So last nights show was pretty good, all of the bands were very professional. You could tell how hard they all worked to bring their own special sound to the audience. They played their sets like there were thousands of screaming fans in the crowd instead of the handful of friends they could muster up in the freezing cold weather (even by NC standards).
Seven bands performed as follows
1. American Aquarium
2. Big City Reverie
3. Austin Freeman
4. Sequoya
5. Eyes To Space
6. Early Morning Swim
7. The Know

Styles in music varied greatly, but the audience didn't seem to reflect the difference. Everyone was young and excited to get to play. Standout performances go to, "Eyes To Space" and "Early Morning Swim". I felt they had the most to offer and the most originality.



Eyes To Space

brought more people in than any one else. The club filled quickly as they set up their instruments for sound check. The lead singer played a Key-tar, something I haven't seen in many, many years. Their music reminded me of Devo, synth pop with lots of energy. I have noticed many bands lately with that 80's new wave sound. So would they be defined as Post Wave? I had fun watching them play and I loved the songs.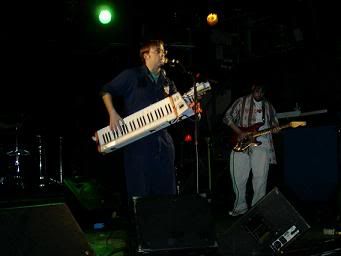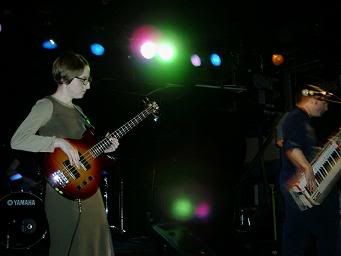 Early Morning Swim

had a whole different approach. Fronted by an acoustic guitar and two lead singers providing a beautiful blend of male and female vocals. Their Violinist played the hooks and the leads. No one over played, each member understanding the importance of space in music. Their songs are well crafted and driven by an A+ rhythm section. I'm looking forward to hearing more of them.